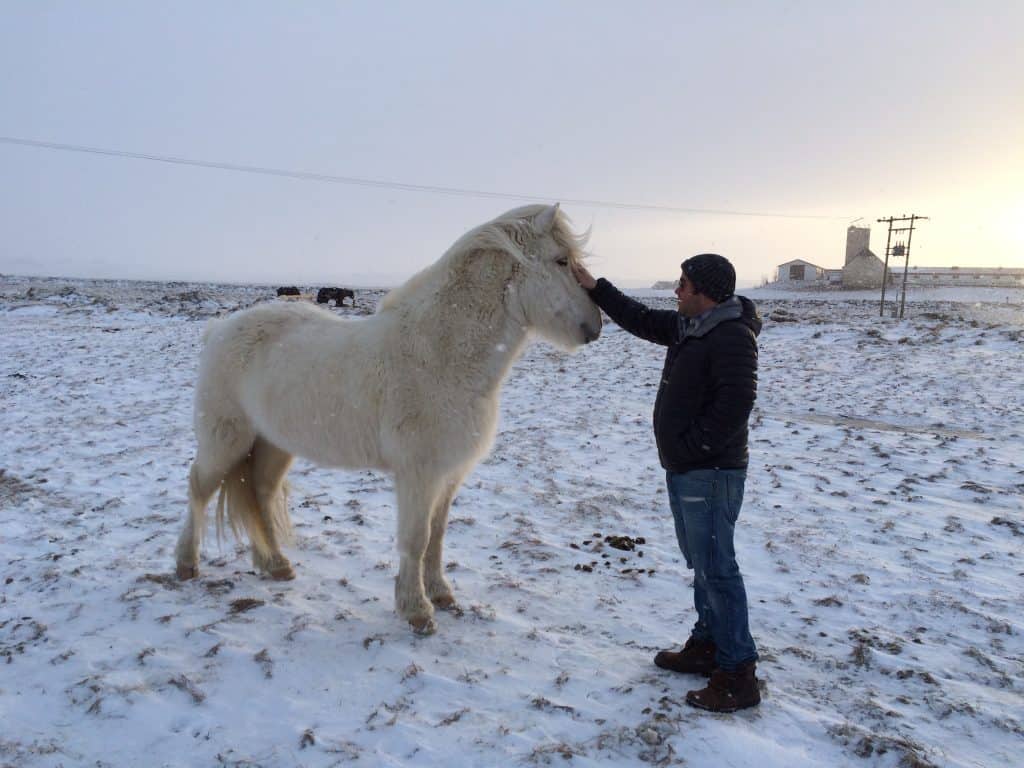 Welcome to Episode #23 of the Where Else to Go podcast. This week we're talking with Katie Hammel about visiting Iceland
in the offseason.
We may earn money from links included in this post.
You can subscribe to the Where Else to Go podcast and listen to it on your mobile devices, with Apple Podcasts, Google Play, or your favorite podcast player.
If you've perused any travel media lately, you know that Iceland is hot, hot, hot. But Katie gives us some suggestions from traveling to Iceland when it's downright cold. There's lots to enjoy in winter and not just enjoying Iceland's spa culture.
Here's what she says:
Iceland's tourism is exploding, but most people still visit in the summer high season. Go in March or April or September or October and you'll see fewer people. Go from November to February and it's even better.

You'll have to take some precautions, bring the right gear, and limit where you go (as some places around the country are just inaccessible in the winter) but you can still do plenty of amazing things in the winter, and you'll encounter fewer crowds and pay lower prices. You can still go horseback riding, glacier climbing, caving, snorkeling, whale watching, ride in a helicopter, or take a brewery tour, all on trips from the city. Plus you might get to see the Northern Lights–you can see them via boat or on a bus tour, go in search of them by yourself, or book a trip to go float in a hot spring. When they are particularly strong, you can even see them from the city.
Take a listen and understand why Katie thinks Iceland is a perfect place to visit:
Here's the driving trip, complete with routing details, that Katie recommends. She's added in many of the activities and locations that we talked about.
About Katie: Katie Hammel is a travel writer who has been published in the NY Daily News, San Francisco Chronicle, BBC Travel, and other publications. She lives in San Francisco. She's been to Iceland six times and considers it her favorite place in the world. You can read more from Katie here, as well as connect with her on social media on Twitter and Instagram. Although she is no longer working with Trip Creator, Katie still thinks you should check out what they have to offer travelers.
For Pinterest: