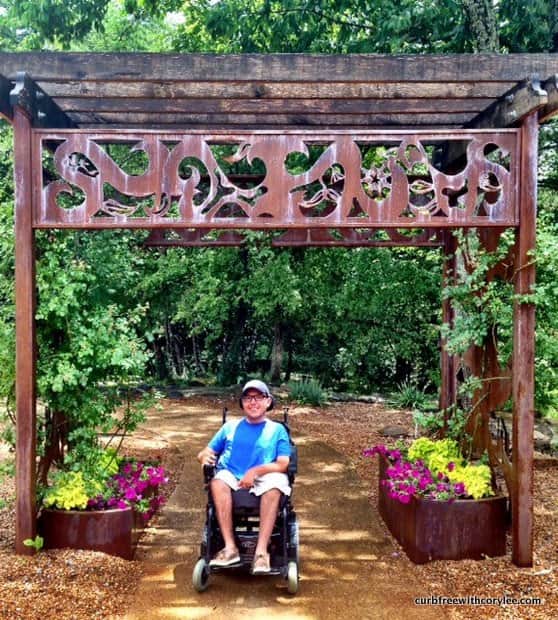 With its convenient location in southeastern Tennessee – it's an easy getaway from Atlanta, Knoxville, Nashville, Huntsville, and Birmingham – it surprised me that most people don't think to visit Chattanooga, Tennessee. It seems like an overlooked city, a definite where else to go destination, and it could easily be added on to a visit to this part of the country.
Joining me on Episode #12 to talk about Chattanooga is Cory Lee. Take a listen to why Cory thinks you should visit Chattanooga, Tennessee.
Getting around a city can be a bit frustrating for Cory at times, as he looks for accessible public transporation and taxis. He visits Chatannooga frequently as not only is it close to his home in Lafayette, Georgia, (about a 30 minute drive), but it's a easy city for him to get around.
Cory says there are plenty of superb restaurants, attractions, outdoor activities, and even an arts district in Chattanooga. Its'a a growing city, with new businesses popping up around the city. It's also near the Ocoee River, where part of the 1996 Olympics took place, and a short drive from the Great Smoky Mountains. You'll want to listen to the full podcast for all the places Cory recommends, but here are a links to a few stories that give you a little more background.
Rock City – Located at the top of a mountin, the entire site is not wheelchair accessible. However, there is a special path for wheelchair usersthat is stair-free, so you can take in the spectacular views.
Chattanooga Zoo – One of Cory's favorite spots in Chattanooga.
You can subscribe to the Where Else to Go podcast and listen to it on your mobile devices, with Apple Podcasts, Google Play, or your favorite podcast player.
About Cory: Cory Lee was diagnosed with Spinal Muscular Atrophy at the age of two, but that certainly has not diminished his desire to travel – wheelchair and all. He has been everywhere from Australia to Iceland, just to name a few, and he blogs about his accessible (and sometimes not so accessible) travel adventures on CurbFreeWithCoryLee.com. Cory hopes to inspire others to break out of their comfort zones and start rolling around the world. You can follow him on social media at Twitter, Facebook, and Instagram.
Photo courtesy of Cory Lee
Pin this to your favorite travel boards!