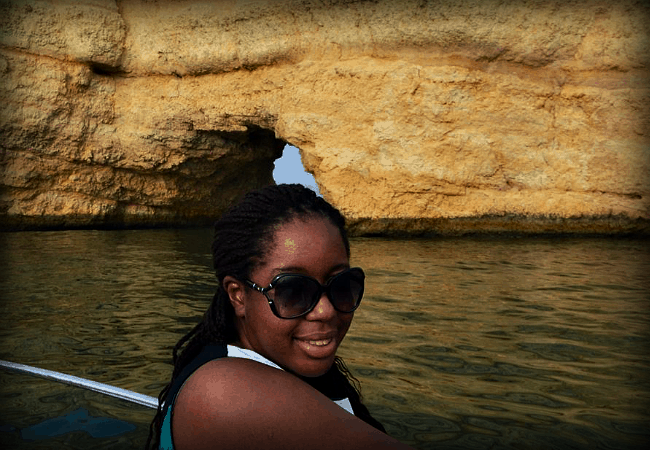 On Episode #11 of the Where Else to Go podcast, I'm joined by Nicole Brewer, a Detroit native, who has been living and working in Nizwa, Oman, for the past three years. She says she's found the locals to be extremely nice and accommodating and wishes more people would experience the beauty that Oman has to offer.
Take a listen to our discussion about Oman:
Located on the southeastern coast of the Arabian Peninsula, at the mouth of the Persian Gulf, Oman is a travel destination that is surrounded by mystery and myths. Tourism is on the rise in Oman, and it is predicted to soon be one of the largest industries in the Sultanate. Part of the rise in tourism can be attributed to cruise lines making Oman a port of call, but the country's tourism slogan – "Beauty has an address" – is helping to position it as a safe, affordable, and beautiful travel destination.
A couple of the resorts that Nicole loves are the Shangri-La in Muscat and a 5-star resort in the mountains, Alila Jabal Akhdar. And she impresses upon us both the beauty and the cultural aspect of tourism in Oman.
You can subscribe to the Where Else to Go podcast and listen to it on your mobile devices, with Apple Podcasts, Google Play, or your favorite podcast player.
About Nicole: To follow more of Nicole's adventures and travel writing, check out her blog, I Luv 2 Globetrot, and follow her on social media on Twitter, Facebook, Pinterest, and Instagram.
Photo courtesy of Nicole Brewer
Pin this to your favorite travel boards!