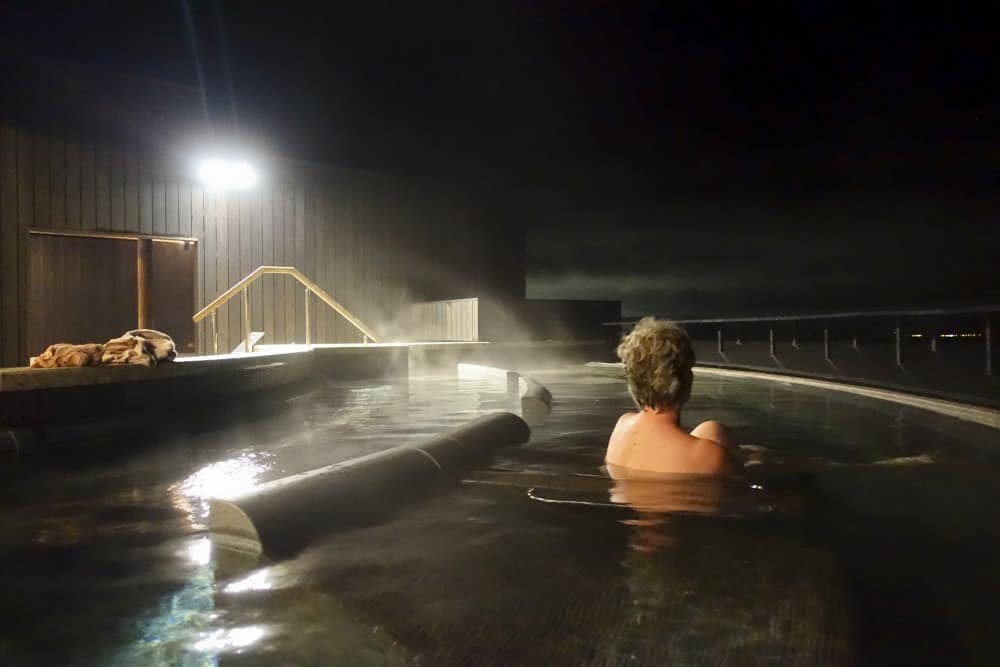 Welcome to episode #14 of the Where Else to Go podcast. We've just hit the three-month mark for the podcast, and I thank all of you – friends, guests, and listeners – who've helped me nurture this podcast from idea to reality.
My guest today is Ramona Flume. Ramona and I traveled together to Japan, and I've been looking forward to having her on the show. We're going to talk about tradition and experience of the Japanese onsen (bath).
I can't imagine a visit to Japan that doesn't include a visit (or several visits) to an onsen, and I hope this episode, and Ramona's tips, help get you ready for this where else to go experience.
There are thousands of onsens around Japan and they are play an important part in Japanese tourism. The word onsen originally referred to hot springs and, by law, must include water that contains one of the designated chemical elements and have a temperature of at least 77 degrees Fahrenheit. Because of its mineral content, the water in Japanese onsens is often believed to have healing powers.
Some information referenced in this episode:
About Ramona: Ramona is a freelance writer and editor, contributing travel and cultural content for national magazines, newspapers, and websites. You can find more about her work on her website, RamonaFlume.com. She is also the co-creator of Loti, a new travel journal and global marketplace supporting independent artists around the world.
You can subscribe to the Where Else to Go podcast and listen to it on your mobile devices, with Apple Podcasts, Google Play, or your favorite podcast player.
Photo courtesy of Ramona Flume.
Pin this to your favorite travel boards and listen to it again while you're planning your trip to Japan. I think you'll enjoy your onsen experience.