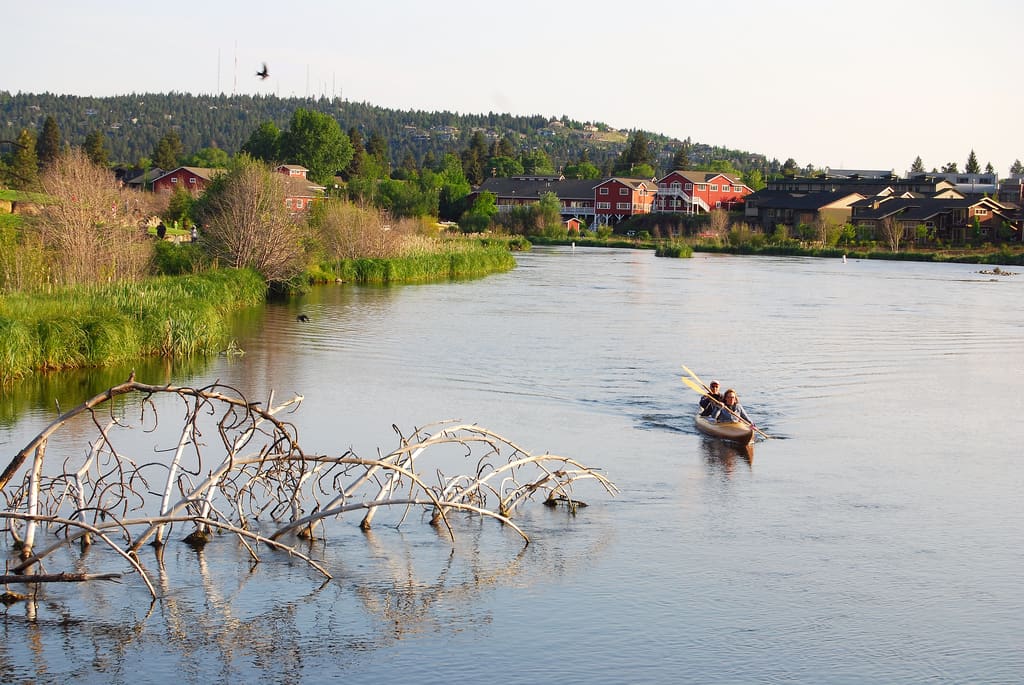 Welcome to episode #5 of the Where Else to Go podcast. We appreciate our growing community of listeners and fans and thank you for the support you've shown. Today's guest is Viv Chapleo who leveraged more than 20 years of experience in hospitality and business to create WAVEJourney, an e-zine for women travelers.
Take a listen to why Viv recommends visiting Bend, Oregon.
Along with her partner Jill Hoelting, Viv has made Bend her home for the past 11 years. She came for a vacation, but the Cascade Mountain views, plus all the recreational activities (road and mountain biking; skiing and winter sports; the Deschutes River runs through town; there are100+ lakes nearby; hiking galore), craft breweries, golf courses, outdoor summer festivals/concerts/events, quaint downtown, Old Mill District, etc., convinced them to move there and make it home.
Bend is a great four seasons destinations. If you like Palm Springs, you'll like Bend in the summer. If you like Aspen to ski, you'll like Bend in the winter. If you like Missoula, Montana, you'll like visiting Bend, Oregon, all year round. And let's not forget the great craft beer scene.
Viv and Jill have combined their collective passions for travel and meeting people from around the world, and created WaveJourney. Established in 2005 and launched to the public on January 16, 2006, WAVEJourney.com is a women's travel e-zine that provides valuable firsthand recommendations to a worldwide audience. As women make 80+% of the travel decisions for couples and family travel, this e-zine is written to assist them in their trip planning… "Happy wife = Happy life!"
You can find WaveJourney on your favorite social media platform, including Twitter, Facebook, Pinterest, Instagram, and YouTube.
Pin to your favorite travel Pinterest Boards