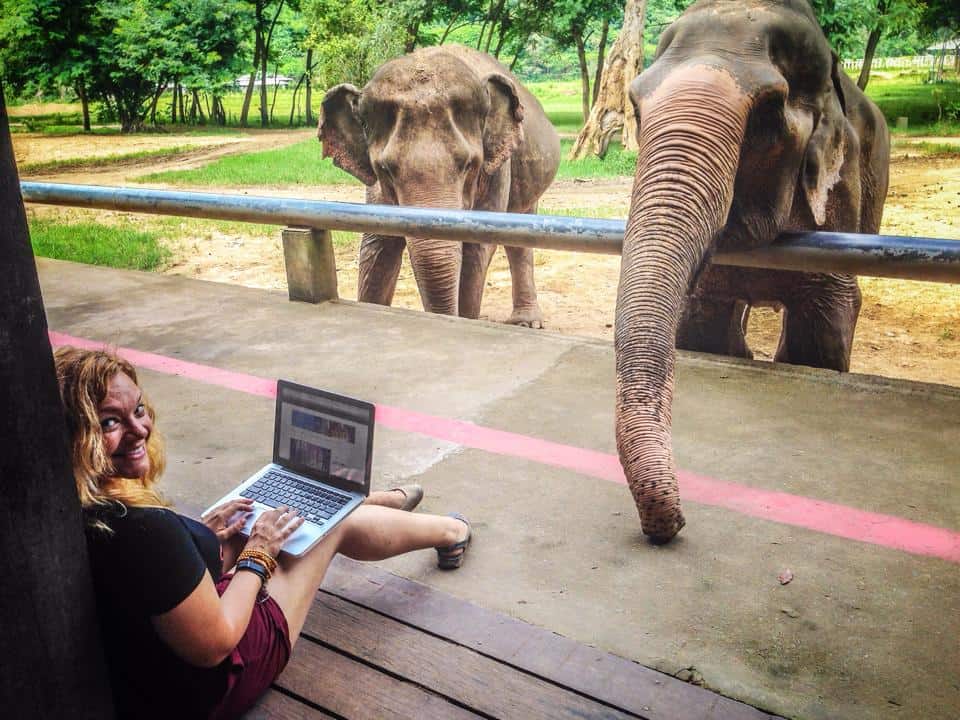 Welcome to Episode 3 of the Where Else to Go podcast. In this episode, I tackle a difficult subject, animal tourism, with my friend, Diana Edelman. I first met Diana a couple of years ago at a trade show, and since then have watched her become a responsible elephant tourism expert.
You can learn a lot about responsible elephant tourism in this episode.
Elephant Nature Park in Chiang Mai, Thailand, is one of the true elephant sanctuaries in the world. If you like adventure, feel a commitment to making the world a better place, love animals, or want to explore more of the countryside of Thailand, Elephant Nature Park may be the perfect spot for your next vacation.
About Diana: Diana Edelman is a solo female traveler, responsible elephant tourism expert, and entrepreneur. She is the voice behind the popular travel blog d travels 'round, and the co-founder of the Responsible Travel & Tourism Collective.
She recently returned to the USA after living abroad for nearly four years, most notably working under the internationally renowned elephant conservationist Lek Chailert at Save Elephant Foundation. Today, Diana resides in Las Vegas and is passionate about highlighting a vegan lifestyle in Vegas with her new venture, Vegans, Baby.
What's next on Diana's bucket list? Cuba, New Zealand, Namibia.
You can find Diana on Twitter, Facebook, Pinterest, and Instagram.
You can subscribe to the Where Else to Go podcast and listen to it on your mobile devices, with Apple Podcasts, Google Play, or your favorite podcast player.
Pin to your favorite Pinterest travel and sustainability boards.